Gift Ideas for Pet Lovers, the Top List of Pet Lover Gifts
Jan 27, 2023 by Pet Pima
If you have a pet lover in your life, chances are they're always looking for new ways to show their furry friends just how much they love them. But what are the best gift ideas for pet lovers?
With gift buying, it can be hard to know what kind of present will really speak from the heart – that's why we've come up with these great gifting ideas for pet lovers!
Whether you're searching for something special or hoping to surprise that animal-obsessed friend on their upcoming birthday, there is an option here full of fun and creativity!
As digital pet drawing experts here at Pet Pima, we have some amazing gift ideas guaranteed to bring smiles all around.
So let's get started –read on below for our comprehensive list of perfect presents sure to put a tail-wagging smile on any pet parent's face!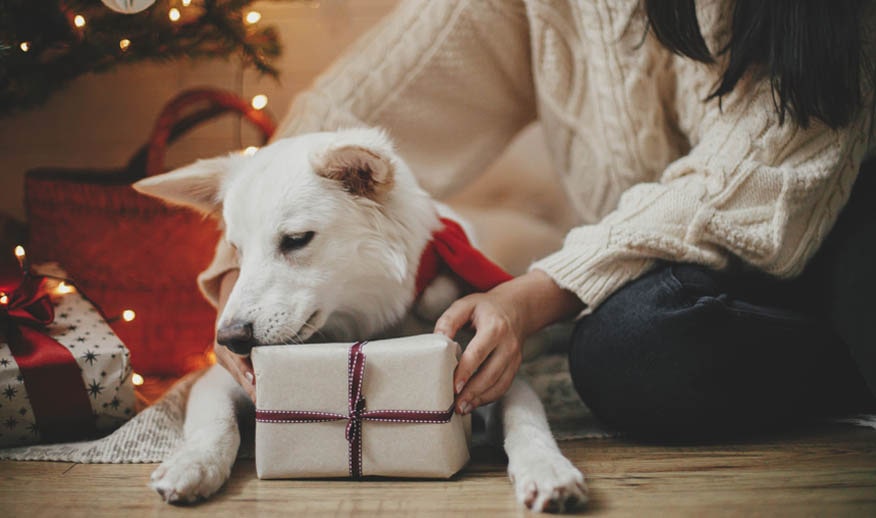 Gift Ideas For Pet Lovers
The best part of giving a gift to pet lovers is that it's just as much for the recipient as it is for their beloved companion.
With so many amazing items to choose from, you can be sure your gift will bring joy to both them and their beloved pet!
We all love to see our furry friends happy and healthy, and pet treats are the perfect way to do just that.
From chew toys and dental care products to delicious snacks and gourmet food items, you can find something for every pet lover in your life.
Whether you're looking for a gift for a new puppy or an older dog that needs a little extra TLC, there are plenty of options available to show your friend how much you care about their furry family member.
If you're looking for the perfect present for a pet lover, then look no further! Here are some great gift ideas that any animal enthusiast will love!
Carriers and collars
For the more stylish pet parents, consider getting them designer pet accessories like carriers and collars in their favorite colors.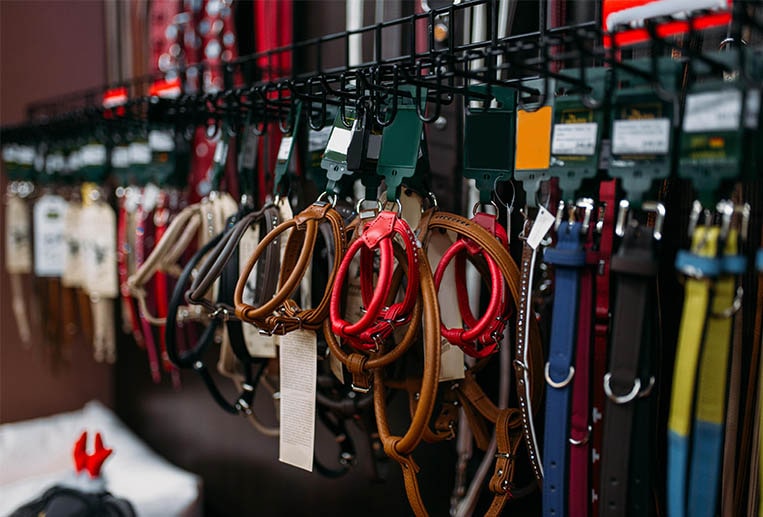 You can even get custom-made items with your recipient's name or the name of their beloved furry companion to make it extra special and unique.
The great outdoors!
For those who love taking their pets outdoors, why not get them some gear that will help keep them both safe and comfortable?
Items such as water bottles, cool coats, booties, leashes & harnesses all make great gifts.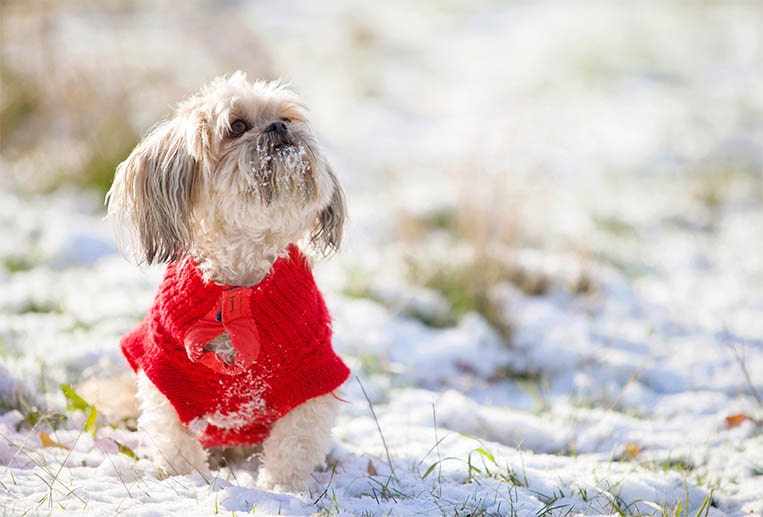 Personalized items
For those who like to treat their fur babies just like a member of the family, consider getting them some personalized pet items such as beds, bowls, and toys.
The pet lover in your life can display these around their home so everyone knows how much they care for their furry friends!
Pet treats
Don't forget about all the delicious treats you can get for our pets! Pet treats come in all shapes and sizes, so you can find something perfect for your favorite animal enthusiast!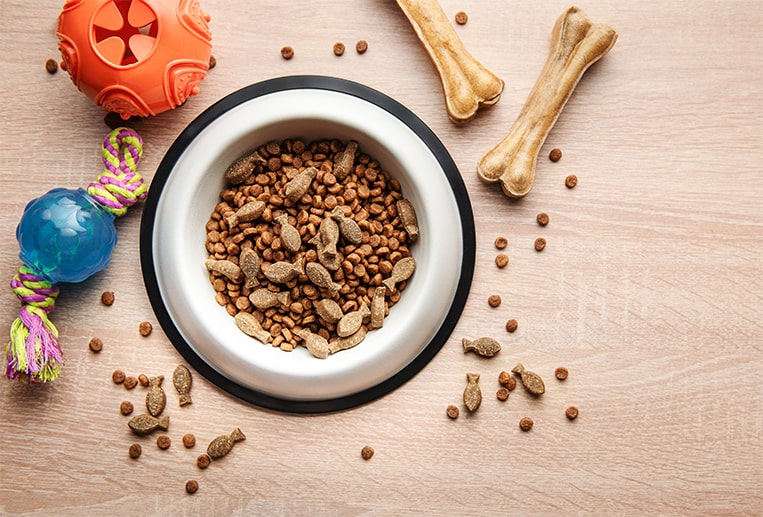 No matter what gift you decide on, it's sure to bring a smile to any pet lover's face!
Kitty cats!
If you know someone who loves cats, why not get them a scratching post or something else that will help keep their feline friend occupied?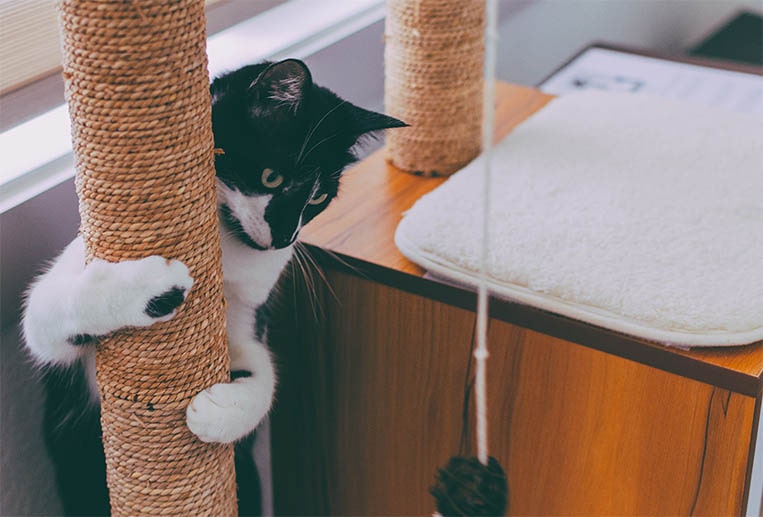 Or you might consider getting them some fun catnip toys or soft beds their kitties can curl up in.
There are also plenty of fun and interesting toys to choose from, including interactive laser pointers and feather wands. These are sure to give your cat-loving friends hours of amusement!
There is a wide selection of pet food bowls, carriers, and even litter boxes to choose from.
Doggy lovers
For the dog owners out there ...chew toys, an extra bed for their pup, or maybe even a new leash will be greatly appreciated.
There's also no shortage of clothing and accessories available for pups so you can guarantee to find something to please the pooch lover in your life!
Smaller animal lovers
For small animals such as hamsters or guinea pigs, you can get them some treats like organic hay cubes or veggie chips.
You can also find cute cages which will help keep your furry friends safe and secure in their homes.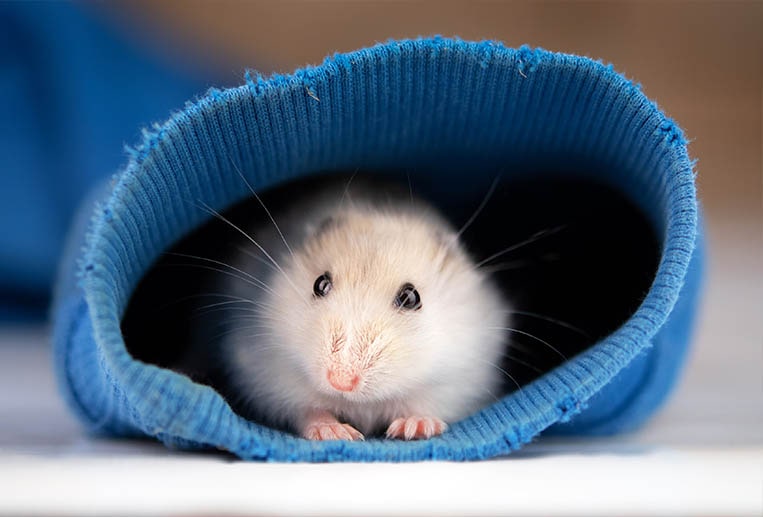 Digital print
A fun way to show appreciation is through unique artwork featuring the recipient's pet.
Whether it be an original portrait or a digital art print, there are many options to choose from that will make any animal lover smile.
Digital pet portrait on canvas
Transform your furry pal into a stunning cherished work of art that captures every little detail with love.
Our passionate pet-loving artists will bring out the cuteness in your fur baby and craft you an artwork to treasure for years!
Each canvas is crafted with the utmost care, love, and attention to detail—delivering beautiful results full of character.
Plus it comes at an affordable price tag so everyone can enjoy this timeless form of art
Our artists, all passionate and knowledgeable pet lovers, will create a digital pet portrait on canvas to warm the heart and bring smiles for years to come.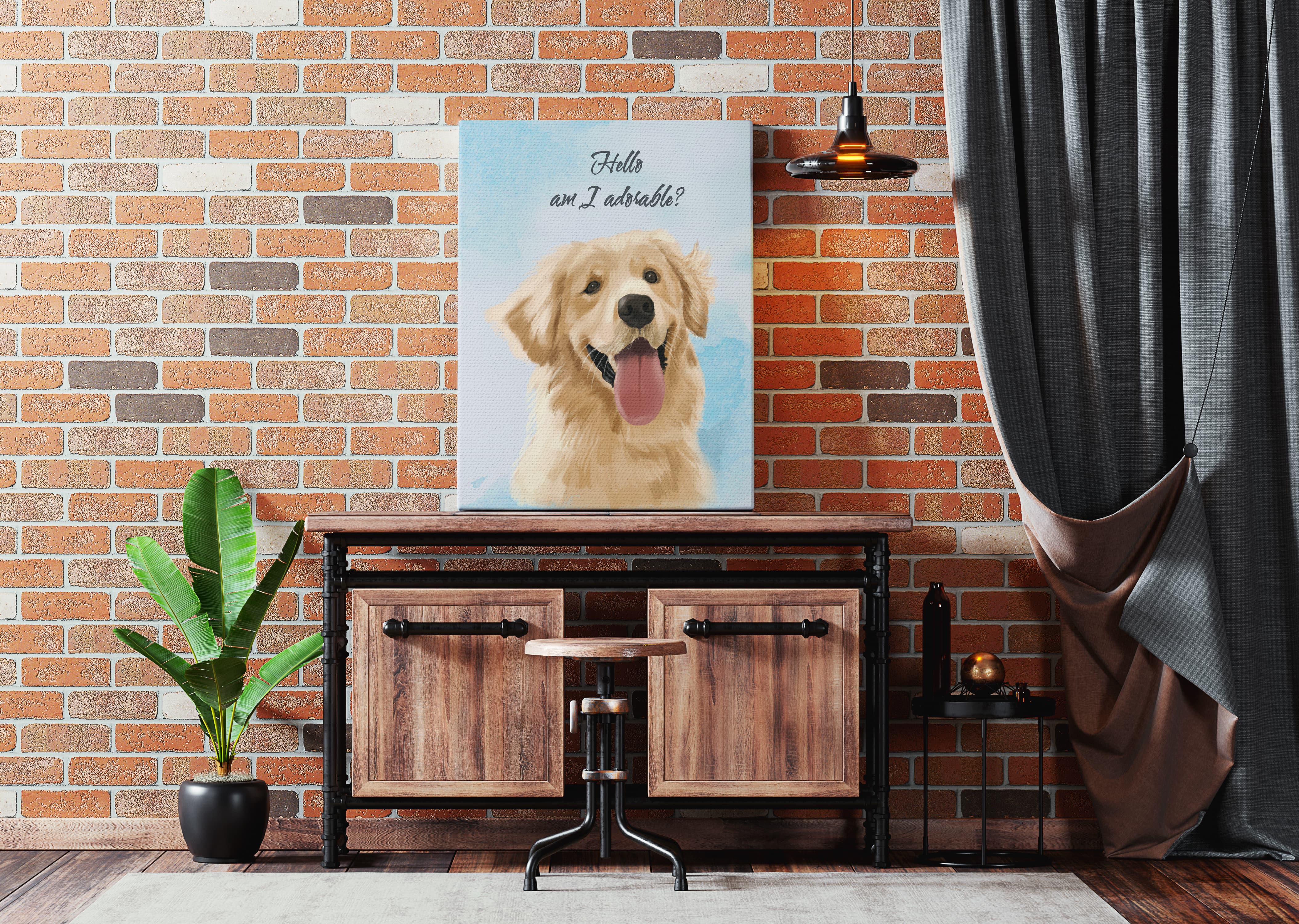 Pet portrait sweatshirt
Get the pet lover in your life something truly special with a cozy custom-made sweater featuring their furry friend!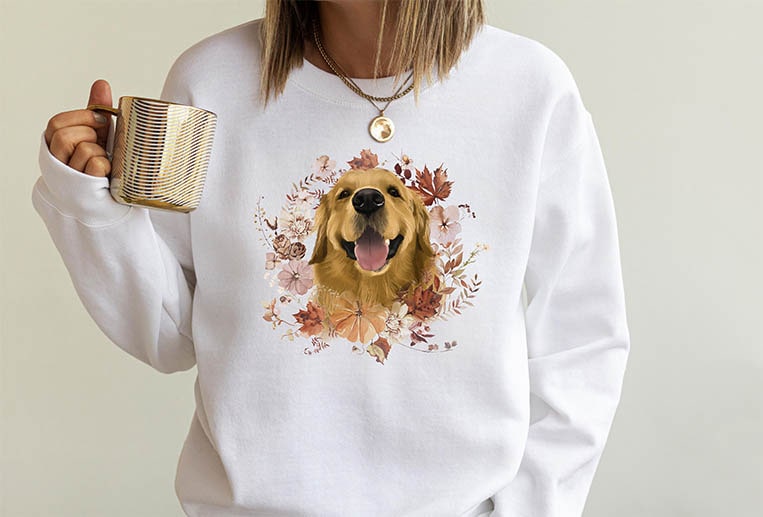 Send your furry companion into tail-wagging bliss when you enter the room wearing their digital portrait on a comfy sweater!
This unique gift is created by professionals, bringing art and animal lovers together to give you an adorable couture item that looks amazing.
Not only will they be able to snuggle up on the couch wearing it but can also keep it as a high-resolution digital file - great for prints or gifting again down the road!
It's been created by a professional artist who loves animals, so the image of your furry friend will truly come to life!
Pet portrait mug
Give the perfect gift to your special someone and make their day even brighter with a unique pet portrait mug!
Our team of professional artists and pet lovers has created a unique way for them to enjoy their morning coffee!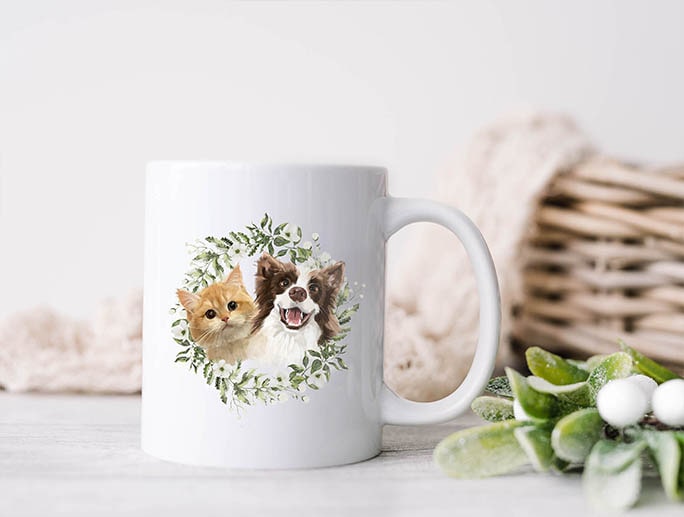 All you need is an image, then sit back and relax - we'll take care of everything else by customizing one-of-a-kind ceramic mugs with handmade art just for them.
We don't forget about pet parents either: included in each mug order is a high-resolution digital file that can be used however they choose!
Make this moment memorable with something timeless – when it comes to gifting or treating yourself, nothing beats personalized artwork on dishwasher/microwave safe 11oz ceramic mugs!
Pet portrait pillow
Make your house a home with the softest, coziest pet portrait pillow you can imagine!
With custom digital portraits printed on luxuriously fitted cases, it's easy to create that extra special little something.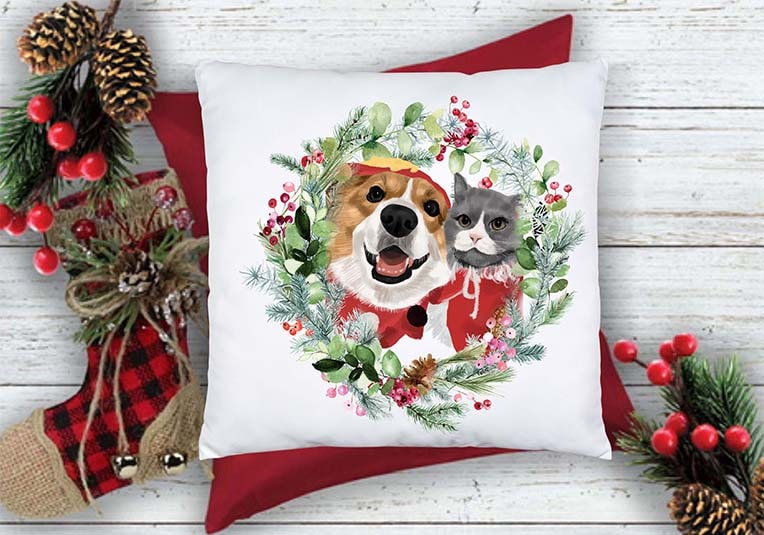 Our pet-loving artists will bring your furry friend alive in vivid detail - perfect for those snuggly days spent lounging around together and creating memories.
Plus each design includes a 100% pre-shrunk polyester case resistant to fading as well as machine washable so they last longer too!
Gift Ideas For Pet Lovers – What to do next
No matter what kind of pet lover you're shopping for, there are plenty of options out there to make them feel special.
From personalized leashes and collars to custom engraved tags, photo frames, and of course digital portrait pet gifts, the possibilities are endless when it comes to finding the perfect gift!
Don't forget to head over to our store to find a unique digital print gift to make the pet lover in your life feel special!